Rolex Day-Date 1803 Linen Dial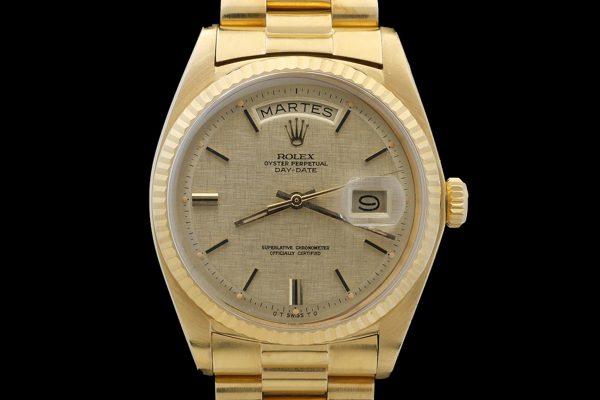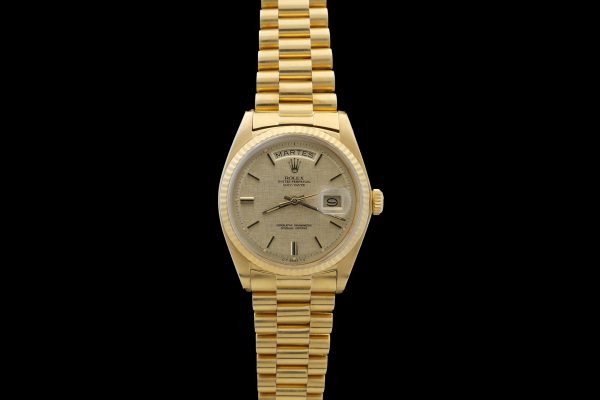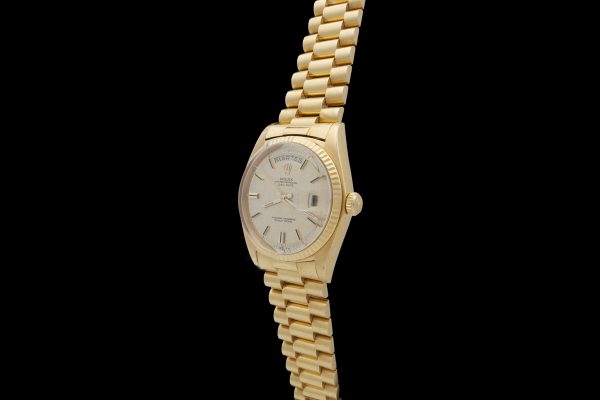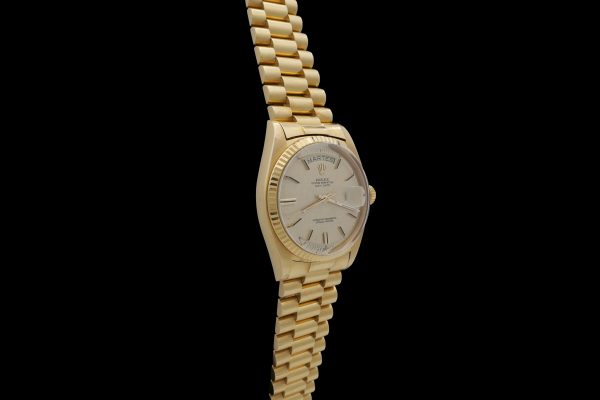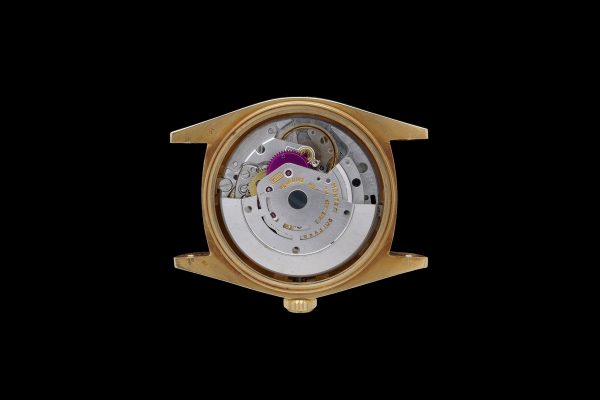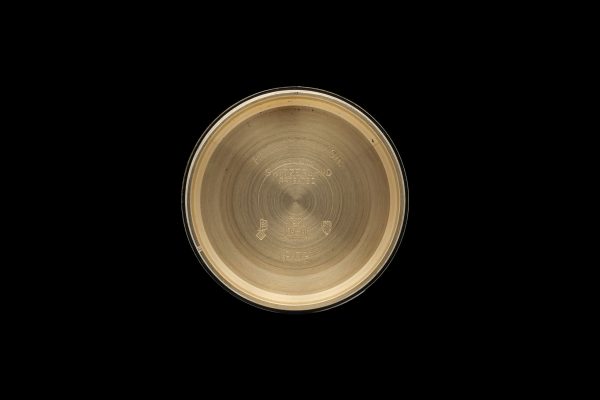 Description
Watch in very nice condition, with a flawless linen dial showing intact luminous plots with a beautiful patina matching the hands.
Dealer
THE DAY-DATE 1956
In 1956, the Oyster Perpetual Day-Date made its debut. Available only in 18 ct gold or platinum, it was the first wristwatch to display the date and day of the week spelt out in full in a window on the dial. With the President bracelet, originally created specially for it, the Day-Date continues to be the watch par excellence of influential people.
LEADERSHIP
Rolex watches have long been associated with those who have, over time, guided the destiny of the world. No matter their vision, their domain of excellence, or their achievements, the one thing these exceptional men and women have in common is often their watch: the Day-Date.