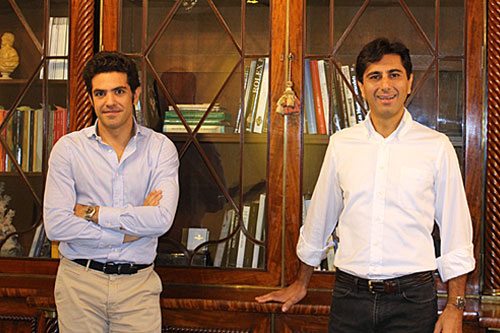 Ancienne Vintage Gallery
www.ancienne.es
+34 934676369
Barcelona
Rambla Catalunya, 100
08008 Barcelona
Tel: +34 934676369
Tel: +34 696766 666 -> WhatsApp
 ANCIENNE VINTAGE GALLERY
Ancienne Vintage Gallery business revolves specially around the buying and selling of vintage watches, particularly rare or unusual ones, dating from the 1940s to the late 1980s.
Their store is located in the centre of Barcelona, just a few steps from Paseo de Gracia. The Ancienne team is mainly focused in buying watches from their original owners, trying to offer to the market pure, fresh and honest vintage pieces.
Founders Umberto Ventura and Ignacio Coll have turned their passion into their profession. They regularly attend auctions and international trade fairs, keeping fully up to date with market trends whilst continuously seeking to broaden their  industry knowledge and finding unique pieces to offer their clientele.
Everyone on the Ancienne team shares this same passion and is fully committed to providing the highest level of customer service possible.
anemptytextlline

available

anemptytextlline

available

anemptytextlline

reserved

anemptytextlline

available

anemptytextlline

available

anemptytextlline

available

anemptytextlline

available

anemptytextlline

available

anemptytextlline

available