RPM interview with Stefano Mazzariol
No one less then the interview with Stefano Mazzariol is online today at RPM. Stefano has been super helpful in researching and educating us vintage Rolex lovers with many of his brilliant studies. I personally have visited his blog many times to learn to understand the important details better. He was also one of the very first to write a detailed book about the iconic Rolex Daytona, which is here for sale!
# Which watch made your heart skip a beat during your worldwide search for vintage models?
I started my adventure in the watches world way back in 1985 in London. At that time the watch in greatest demand was the Submariner steel and gold, possibly with blue dial. I remember that some English dealers were trading one Submariner A70 with 6 or 7 "pieces of iron". By pieces of iron, they meant "old" Rolex models with plastic glass. You can't imagine how many sport watches like Submariner, Milgauss, GMT or Explorer were available in London in those days, and everybody wanted to upgrade to newer models.
For instance, the price of a Milsub was almost a half of a Submariner Bicchierini.
In those days you could really find anything, and it was my fortune to like the older models the most, especially because I could wear them with a more natural and safe feeling.
# Which vintage watch would you never sell?
I kept only 3 watches: one Submariner ref.6200, my first DAYTONA 6263, and one 16520 serial W which I bought new from the official dealer and it already came with the brown dial.
Then, in the late '90s, I decided to buy myself one Patek 2499, the one that I liked the most, which I still keep, and I will hand it on to my children.
# Which watch do you regret not having bought?
I got a long list here. I mainly remember a dear friend of mine, he was among the first ones to buy vintage watches, especially Rolex. He built a fantastic collection. The day he decided to sell it, he contacted me and told me: "Take it all, you can pay it with leisure". At that time I was scared by the sum so I only bought half of the collection, leaving some watches which – if I could have them today – would now make me own Tuscany! In less than a month I had already sold them all, but when I went to my friend again, the other half of the collection was already sold out. It included 6540, 6538A, 6204 SubAcqua, Daytona Aprey Quabus, Spanish military 6538 deep in red and many others like those.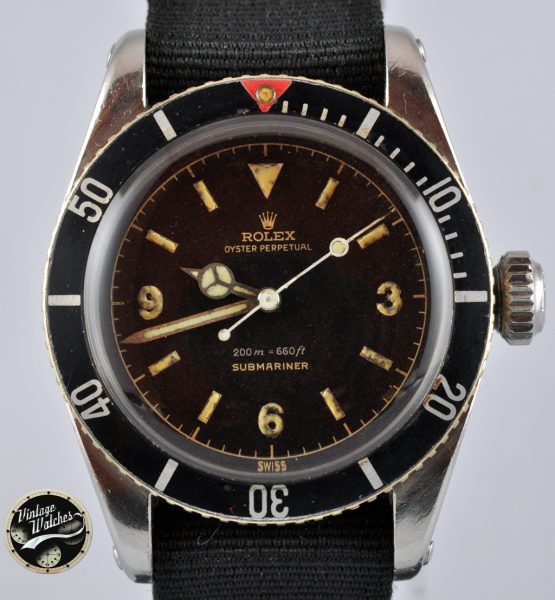 # Tell us your greatest vintage watch anecdote of your collecting history
1986. I was in London again, my budget for buying watches was less than 10 million lire, which is about 5000€ today. There was no internet at the time and I was able to gather informations from auctions, from the few specialized magazines and mainly by hanging out in the markets.
One day, 6 o' clock in the morning, I was in Portobello when I found a dealer selling a watch, which I recognized as a steel Patek 130 with black dial.
The watch was healthy but in bad condition, it had a broken button, the glass was scratched, and it wasn't working…But it was clear that it could have turned back to splendour, in the hands of a good watch repairer.
The problem was the cost, 20 million lire…who had them???
I phoned home, but my father asked me if I had become mad (an apartment in my city costed 30 million lire at that time). So I phoned my grandmother and she lent me the difference.
I bought that 130.
When I went back home and my parents saw the way I had spent 20 millions they treated me like I had become mad.
At that point, I was at stake. I sent the watch to Patek and they kept it for about 9 months, but after they sent it back to me, I was all over the moon.
The dial immaculate, the Patek receipt certifying that only a few units of that model were manufactured. I took my little car and drove to Milan where I had an appointment with a client from an auction house.
I was very young and I found myself in front of two distinguished gentlemen which were inspecting my watch.
Their offer was 50 millions. My legs shaked but I endured.
I raised to 80, knowing that a similar model was sold for almost 100 millions the year before. They refused and I – with a pain inside my stomach – greeted them, and then I left.
When I was down in the street I heard one of them calling me, inviting me to go back upstairs.
I found 75 million lire on the table.
I accepted, and from that moment my life changed.
I also had a girlfriend in London. I changed her too.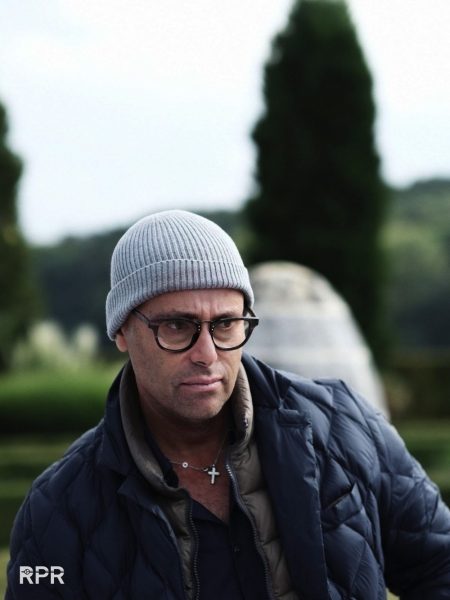 # What was your most lucrative deal?
In 1989 I was in Miami for a watch exhibition. Oddly, I couldn't find anything interesting and I bought a shoe box full of dials for a value around 5 million lire (2500 € today). Inside the box there was any kind of dial, from Precision to Newman models.
Thanks to that box I purchased my first apartment, and I still own some of those dials.
# How far did you go to get your hands on a particular vintage watch?
In the early '90s I went to Oman with a friend, on the "hunt" for watches with dial logo.
At that time a logo represented both the nation and the political direction and many owners of those models were demanding to change their dials with standard ones.
I found a watchmaker who proposed me to exchange my dials with his logo ones. I went back home with about a dozen of Oman custom dials.
# Describe the perfect day for you as a watch collector
Before becoming a dealer I was an enthusiast who had the fortune to turn his passion into a job.
With passion, there is no room for estimating all the time put into studying a watch and researching all the model variations sold worldwide. You become part of a minority of people who know what they wear, which has no meaning for the profane.
When you finally succeed in finding the rare variation, personal satisfaction is greater than the one that could come from an important deal.
An enthusiast looks at the watch 10 times without looking at the time.
My perfect day as an enthusiast is represented by the discovery of a watch in great condition or very rare.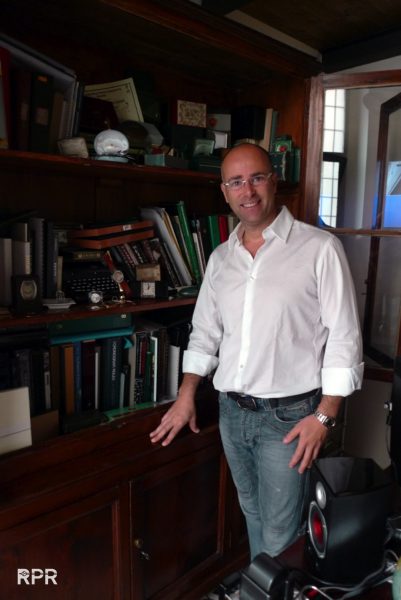 # Most collectors look for quality, age, uniqueness and complications. How do you calibrate the value of a vintage watch to avoid overpayment?
A vintage watch comes with the added value of the history it witnesses and obviously this is relevant for the price. My advice is to always buy what you like. Putting everything in a profit perspective will belittle passion.
My thirty years of experience have been teaching me that a quality watch, even if overpaid, will always reward me with great satisfactions. Both economical, if I succeed in selling it, and of personal delight if I will keep it.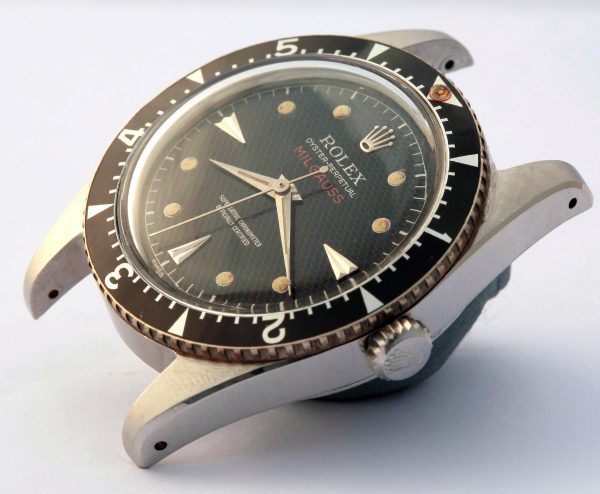 #Which features are your core collection criteria, year, model, style, complication, material, or…?
In my life I have realized many personal collections. I've had collections of Explorer (indeed I'm referring to the '50/'60 models), Comex, Oysterqurtz with Logo, Newman, and GMT 6542 (only for the steel model I classified 6 different variations).
Nowadays it's very difficult to realize such collections.
My way was to study the desired reference and then searching for such models in the markets where it was possible to find particular variations due to local regulations.
For example, the Submariner 5513 Explorer Face and military in Britain, Everest in Canada, etc…
# Should a collector always strive for a 100% original vintage watch or are periodically correct but not authentic-to-watch parts allowed?
Personally I don't buy and I don't sell anything that is not 100% original.
Liking a watch is up to personal taste but obviously you must declare it and sell it for what it actually is.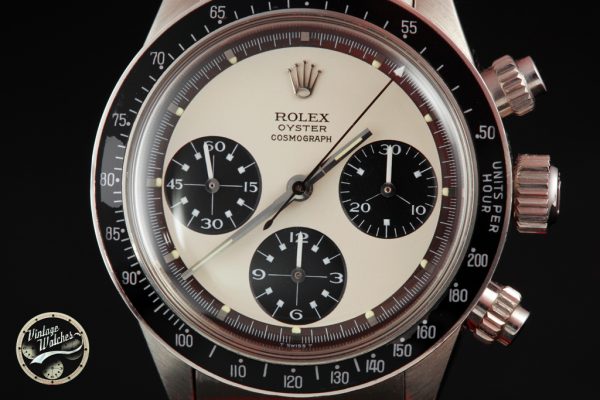 # Which brand met/exceeded your expectations in terms of creating a true vintage watch identity? Which brand could have done better in terms of creating a true vintage watch identity?
Rolex first of all. Their strength is to innovate without overturning.
Many other brands have re-presented their collection taking inspiration from their historic models.
I really believe in Panerai, Patek and Omega too.
# Which brand is the dark horse at the moment, having potential to gain collector interest in the near future? 
Talking about Rolex again, I think that Big Bubble Back and Prince models are very underrated. Talking about other brands, I believe in the chronographic and sport production of every brand.
I think they have a great growth potential, especially given their price range, which is still acceptable.
# Which contemporary watch models have the potential to become the classics of tomorrow?
Rolex Daytona on top of all, followed by all special series and by those watches which were not immediately understood, like Deep Sea, Yacht Master 2, Sky-Dweller.
# Do you expect a shift in collecting vintage watches towards less rare models, given the high prices the extraordinary examples fetch at auctions?
Auctions have always been the reference for market trends. Lately we've had extraordinary models at auctions and those are hardly comparable with what we can normally find. Those watches are the exception, not the rule.
Collecting always rewards the hard-to-find watch.
# Do you think collecting vintage watches has become a bubble of ever increasing prices that will burst one day?
I think that classic Vintage watchmaking is not exposed to such a danger. I can give you an example with a classic, Daytona 6263.
It was manufactured from 1970 to 1988 and about 12000 units were made, 666 per year. How many of them are available on the market today? Let's say a half? And how many are in great condition? Again a half? Finally, how many are complete? In my opinion we are considering less than 1000 units, and I believe there are more than 1000 people who aspire to own one.
I believe that there is always more demand than offer.
# The word passion is used frequently in the vintage watch community to mark a common driver to collect. Isn't this word misused too often nowadays and collecting has become a cold hard cash business?
Every collection has its own meter and wallet. I believe in freedom of collecting with and without standards.
# What is your view on the development of the increasing number of fake vintage watches that are almost impossible to detect with the eye only?
Counterfeit has always been chasing success objects. I think that even nowadays we are capable of protecting from imitations, but since no one is infallible, my advice is to always refer to a professional who can provide you with an authentic product guarantee.
# How would you compare vintage car collecting with vintage watch collecting? What are the differences and similarities?
All collections reward both special conditions and special editions.
I'm not a car expert, but I can see that every special car model (Lamborghini Superleggera, Ferrari 430 Scuderia etc.) receives a more stable, profitable, and higher valuation.
# The art world resembles a meritocracy where talent eventually achieves the highest status. Do you see any similarities compared to the vintage watch world?
Many artworks were not prized neither rewarded when their authors were alive. The same happened to many watches, for many various reasons they were not highly demanded at the time, and they were rediscovered and valued decades later.
# Two events are organized at the same time: a classic car fair displaying some of the rarest vintage cars out there and a vintage watch fair showing some of the most complicated watches ever made. Which event will you attend and why?
We're talking about the two main toys for men, the choice is hard, but I'm always more leaning to my world, the vintage watches world.
# If you could travel back in time, who would you choose to have lunch with: Hans Wilsdorf or Antoni Patek & Adrien Philippe?
When possible, I would arrange a good dinner with all of them, and I would invite A.L. Breguet too.
# What is your golden tip for novice collectors?
Study and get an idea of the object of desire, but buy only and always from real professionals.
Personally, I buy the dealer first and then the object.
Stefano Mazzariol.
Check out the trusted vintage Rolex Stefano Mazzariol has for sale at the moment..