RPM Interview with Ignacio Coll and Umberto Ventura
Today I like to share the interview with from Ancienne Vintage Gallery from Spain. The 2 owners, Ignacio Coll and Umberto Ventura, are running their stores in Barcelona and in Madrid. Find below their answers to my questionnaire…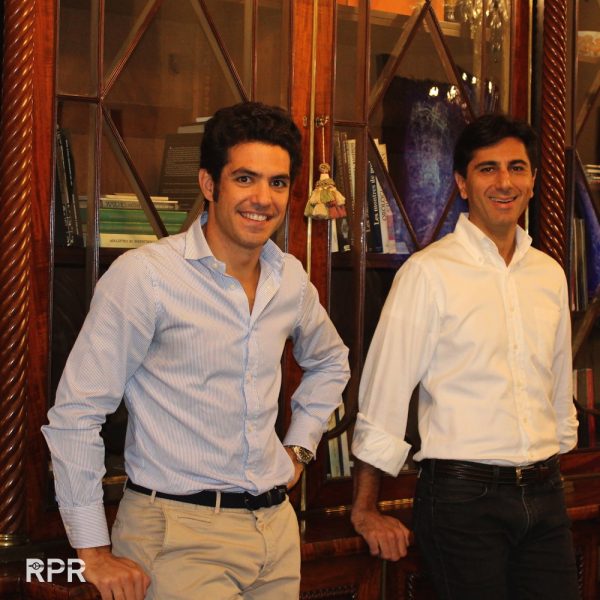 # Which watch made your heart skip a beat during your worldwide search for vintage models? 
A Panda Paul Newman Daytona 6265 with a Swiss cross surrounded by some ropes engraved on it´s back case. We bought the watch to the son of the original owner in the south of Spain and asked him a bit about the story of the watch. It was a present given to him by a swiss collector so that made things even more interesting. We did a long research to find more about that nice engraving but never had a clue of what exactly was… Who knows, we might have an answer one of these days, although the watch was sold already a while ago.
# Which vintage watch would you never sell?
Sometimes you fall in love with a watch not only for it´s rarity or beauty but also for the story behind it. One of those pieces is a simple Datejust 1601 with a flawless gilt mirror dial. It was the first nice watch purchased when opening our Barcelona store and it has a special meaning.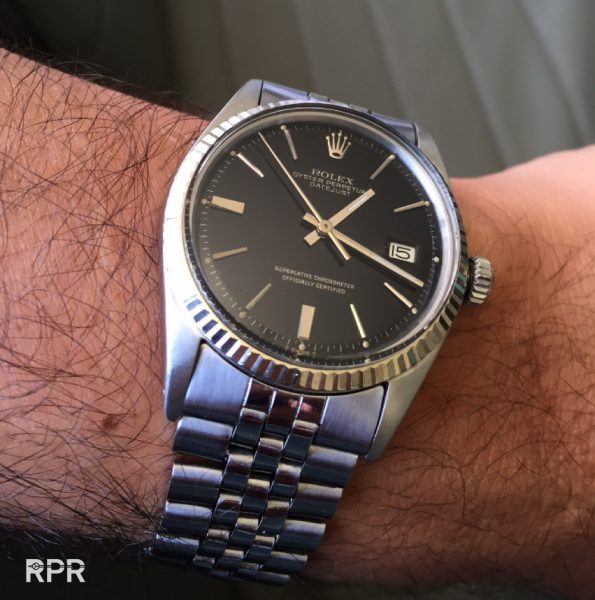 # Which watch do you regret not having bought?
There are so many, specially when we began our business. We kept finding nice watches at shows that you don´t see anymore but we couldn´t afford buying every watch we liked, so let´s say we´re full of regrets. One that comes to mind now is a beautiful 6240 with a stunning dial.
# Tell us your greatest vintage watch anecdote of your collecting history
That 6265 we mentioned before is quite a story. I was having lunch at home and just checked my mail through the phone. That Panda Paul Newman had just hit our inbox and after a while I met my partner in our store. He was sure it was me who had sent the mail and that it was a joke. After convincing him, we contacted the owner and gave him a nice offer. He accepted to sell, but it had to be the morning after and 1200km away. We were leaving for a show the day after so it took a while to change flight tickets and arrange everything. Once done we just closed our store and drove all night long to purchase the watch in the morning and fly to that show from the south of Spain instead. After a couple of weeks a couple of speeding tickets arrived…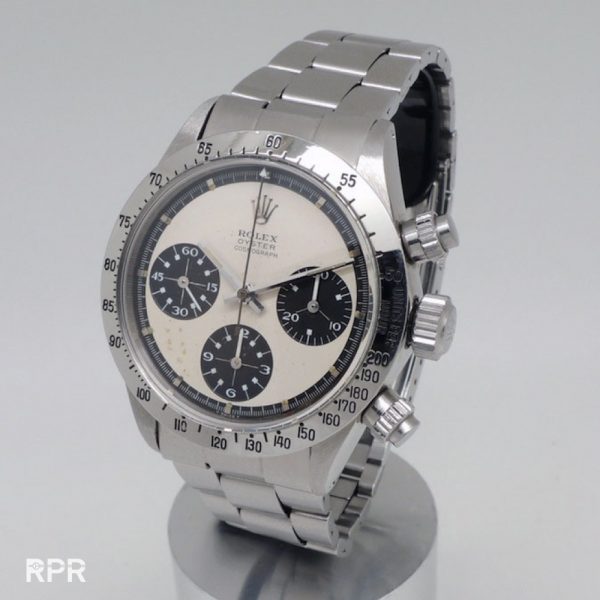 # What was your most lucrative deal?
A few months after opening our store a handsome old man came in. He offered us a nice Panda Paul Newman 6263 asking a price which seemed expensive those days but we bought it straight away. We kept the watch for a long while and the market uptrends did the rest.
# How far did you go to get your hands on a particular vintage watch?
We´ve travelled around a bit already and gone quite far just to check a watch that has stolen our hearts. The last long one might be 7500km to purchase a full set Patek Philippe Nautilus 3700.
# Describe the perfect day for you as watch collector
We made a trip once meeting a collector in Italy who wanted to sell a Rolex collection he had build personally in the last 30 years. We kept talking watches all day long and finally closed a deal. All watches were incredible and the meeting was really friendly. That is a nice memory we have so we could describe it as a perfect day.
# Most collectors look for quality, age, uniqueness and complications. How do you calibrate the value of a vintage watch to avoid overpayment?
As dealers we try to think on the value of a watch not only in the short run, but have also into account the market trends in a medium and long term. That is important when trying to decide a fair value. Quality though is the key point we take into account.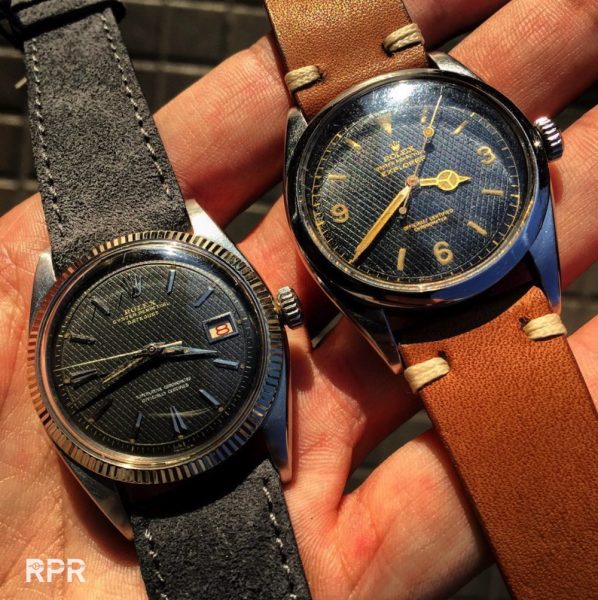 # Which features are your core collection criteria, year, model, style, complication, material or …?
Style, model and quality above all. We both have a weakness towards steel sporty models from the 50´s to the 70´s
# Should a collector always strive for a 100% original vintage watch or are periodically correct but not- authentic-to-watch parts allowed?
Collectors should always look for a 100% original piece, and again consider quality as one of the key points.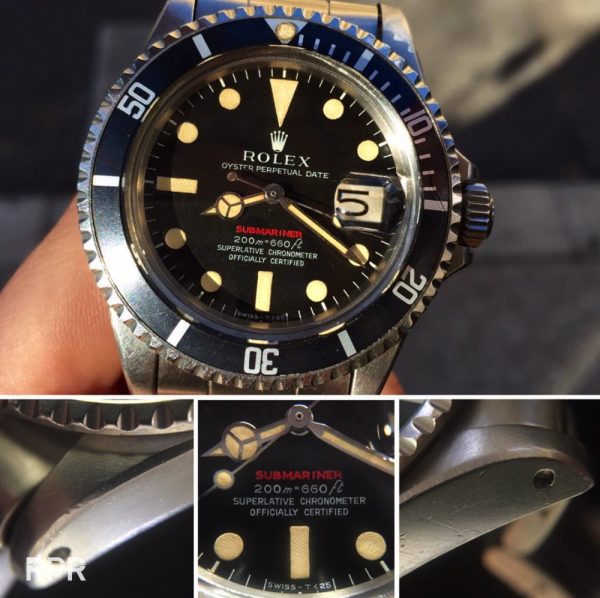 # Which brand met/exceeded your expectations in terms of creating a true vintage watch identity? Which brand could have done better in terms of creating a true vintage watch identity?
We think it is indisputable that Rolex has created the strongest vintage identity. All their sport models are icons nowadays. Omega did also great with the "Masters" line, creating a very strong identity with their moon watch. Some brands were really strong in the past and have lost their identities, probably the quartz crisis period has a lot to do. One that comes to mind now is Vacheron Constantin, they were producing incredible pieces in the past, being at the same level as Patek Philippe. We would say they don´t have the strong vintage watch identity they could have nowadays.
# Which brand is the dark horse at the moment, having potential to gain collector's interest in the near future?
More and more collectors don´t mind about the brand but the design or look of a vintage watch. Some brands have raised incredibly in value in the last year as Heuer or Universal Geneve. Maybe Enicar or LeCoultre could be the next.
# Which contemporary watch models have the potential to become the classics of tomorrow?
In our opinion FP Journe watches have a lot of potential in the long run.
# Do you expect a shift in collecting vintage watches towards less rare models, given the high prices the extraordinary examples fetch at auctions?
Rare watches will always be the most collectible, but there will be an iimportant increase on less rare models in good condition due to the lack of offer in the market.
# Do you think collecting vintage watches has become a bubble of ever increasing prices that will burst one day?
Not really as there will always be less vintage watches available out there. We could talk though about some specific models that might be overpriced nowadays.
# The word passion is used frequently in the vintage watch community to mark a common driver to collect. Isn't this word misused too often nowadays and collecting has become a cold hard cash business?
It might seem as a cold hard cash businees in some occasions, but there will always be at least a small emotional part in it. Even if we talk about a core investor there is always some passion involved.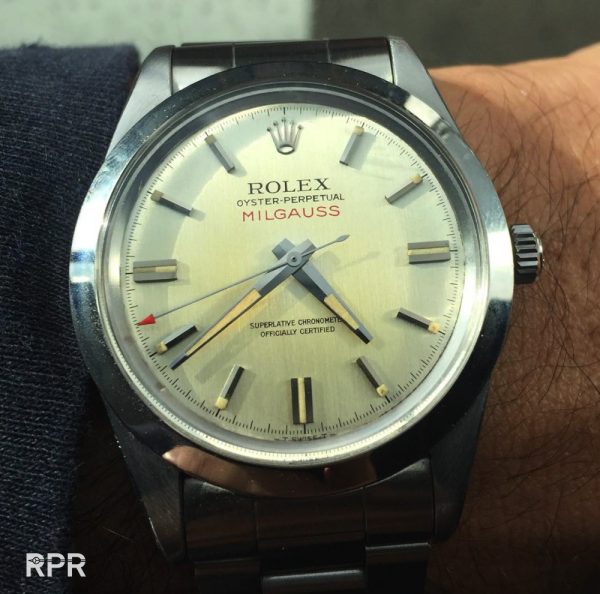 # What is your view on the development of the increasing number fake vintage watches that are almost impossible to detect with only the eye?
We hate the fact that there are more and more fake watches around and that people get cheated but unfortunately this is something that wil continue increasing as per the high values the market has reached. On the other hand it´s something that will favor recognised vintage dealers, on which collectors will trust more and more to build their collections.
# How would you compare vintage car collecting with vintage watch collecting? What are the differences and similarities?
Many issues are the same, rarity, quality, matching papers etc. Also both are seen as a way of investment, specially with the unstable stock exchange market, and both values have increased notably in the last years. Furthermore many collectors share their passion for cars and watches and in many occasions collect both. There would be a big difference though when talking about restorations. A fully restored car wins in value while a watch totally looses it.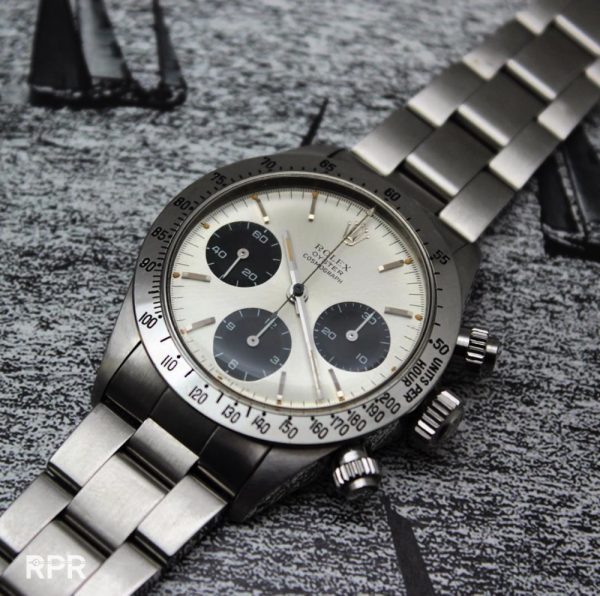 # The art world resembles a meritocracy where talent eventually is achieves the highest status. Do you see any similarities compared to the vintage watch world?
Normally not, but the word talent is in our mind directly linked to Abraham-Louis Breguet. All those inventions (Tourbillon,resonance etc.) required talent beside hard work and intelligence.
# Two events are organised at the same time: a classic car fair displaying some of the rarest vintage cars out there and a vintage watch fair showing some of the most complicated watches ever made. Which event will you attend and why?
No doubts to the watch one, but would really regret skipping the car event… The real passion is towards watches.
# If you could travel back in time, who would you choose to have lunch with: Hans Wilsdorf or Antoni Patek & Adrien Philippe?
Antoni and Adrien to talk about complicated watches and Hans Wilsdorf to learn some important marketing and business tips.
# What is your golden tip for novice collectors? 
Buy what they really like, do their own research and don´t be afraid to pay some extra amount towards high quality pieces.
Ignacio Coll and Umberto Ventura of Ancienne Vintage Gallery in Barcelona, Spain.