The Value of Time – Davide Parmegiani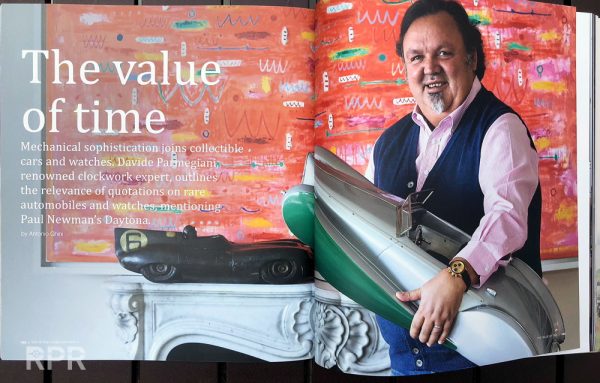 Today I received an great magazine: The Key 2018 – Top of the Classic Car World. In this overview of the 100 top classic car collectors worldwide  with guys like Ralph Lauren, Jim Glickenhaus, Nich Mason, Lawrence Stroll, Bernie Ecclestone it's 'our' Davide Parmegiani that also mentioned as of of the top 100 global; collectors. In the interview of super vintage watch dealer Davide's in this lovely magazine he explains the synonym of vintage watch world and the classic car world and the pararel between watch and car design are nicely. The huge potential that iconic vintage watches have in the next coming years are becoming more realistic when I see this. Great iconic design will skyrocket in price, if thats a great Ferrari 250SWB or a 4 line Big Crown or Paul Newman Daytona. Below I made pictures so you can read it yourself….
Follow this link to the The Classic Car Trust..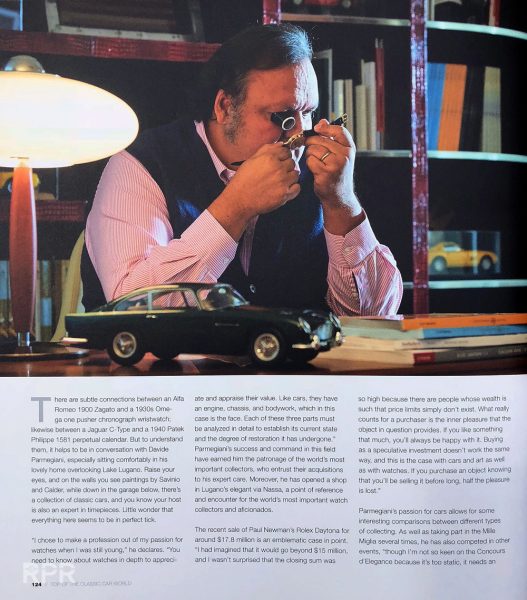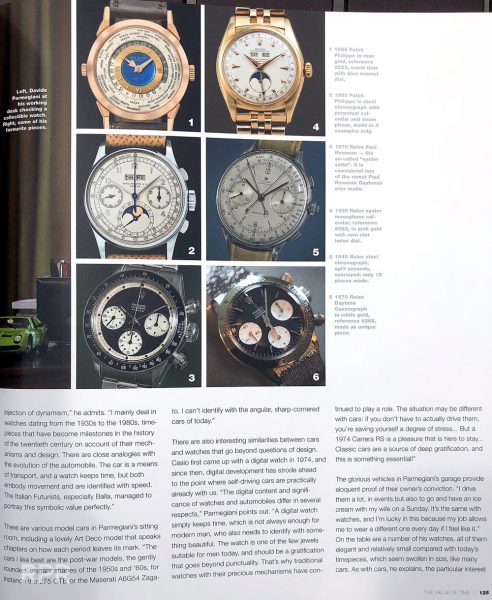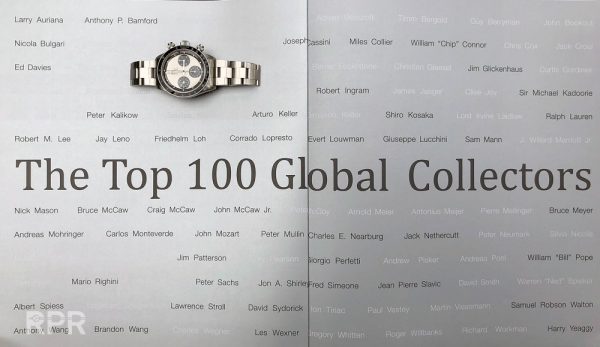 Davide Parmegiani