RPM interview with Justin Gruenberg
Today I have the honor to share the interview with Justin Gruenberg owner of his company: The Keystone, RPM dealer and really nice guy! Read below what Justin personally wants to share with us.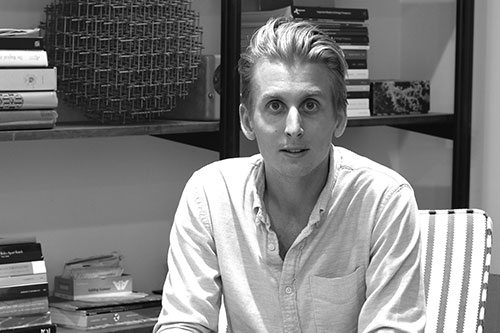 #Which watch made your heart skip a beat during your worldwide search for vintage models?
Around 4 years ago, I was approached by a dealer friend of mine who specializes in modern watches in Asia. He told me he heard that there was a yellow gold Daytona with a baguette bezel and pave diamond dial that might be available to buy. I immediately asked for photos and a few days later I received them. Opening up the email made my heart skip a beat. There it was a like new Ref. 6270.
# Which vintage watch would you never sell?
That's a hard question for me. Collecting is really an emotional thing. Certain watches I put away 5 or more years ago I look at and they still bring the same joy to me as they did the day I bought them. I love the idea of new old stock so there are a few simple sport models in brand new condition that I couldn't imagine selling. Perhaps one "Steve McQueen" Ref. 1655 is one that I wouldn't sell. Not because it is the rarest of my collection but I remember the story vividly. Walking into a pawn shop and seeing it on the bottom shelf of a display case. Without even taking it out of the case I knew it had to be mine!
# Which watch do you regret not having bought?
There are so many watches that I regret not having bought and so many that in hindsight I definitely should've held on to. A few watches that I wish I had bought probably ended up in the hands of one of the other RPM dealers. A white dial early Submariner is just one…
# Tell us your greatest vintage watch anecdote of your collecting history
I was still in college but in my free time I would hunt down vintage Rolex sport watches. I'd search craigslist and eBay constantly. I met a gentleman in NY to buy his transitional gold GMT with a brown nipple dial. When I met him he showed me that he actually had an older one on a rivet bracelet that he'd rather sell so I bought that one instead thinking that was a cooler watch to have. A week later I got a random package in the mail, the original box, warranty papers, manuals, and original receipt. I now was addicted.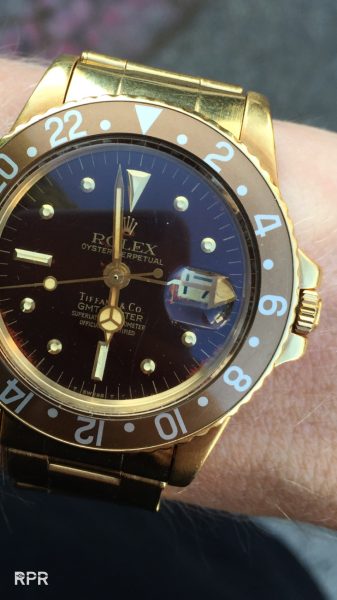 # What was your most lucrative deal?
That's an interesting question because I believe we are at point where the market is becoming increasingly more solid and that upside as a dealer is stable but not easy to make big scores. Often times I find that even as a dealer buying special watches at the market price ends up being the most lucrative way to do business.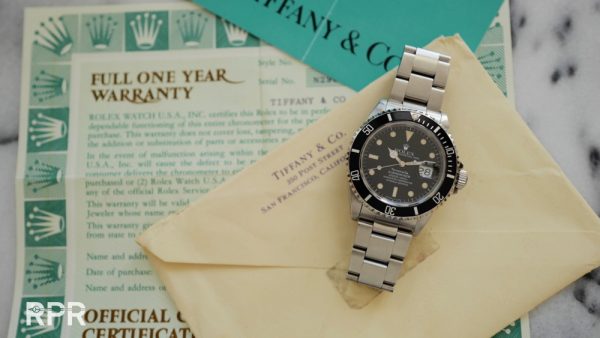 # How far did you go to get your hands on a particular vintage watch?
Basically as far as a plane can take you!
# Describe the perfect day for you as watch collector
 As many of us would agree, the passion to collect is born from the stories we have and the people we've met along the way. In fact, I am turned off by a lot of the rhetoric that people in the watch industry have. I buy and sell  watches for a living but actually that's not what I'm passionate about. I love searching for things, uncovering the stories, and be able to facilitate other people to invest in the same things we invest in because they also have a shared interests.
# Most collectors look for quality, age, uniqueness and complications. How do you calibrate the value of a vintage watch to avoid overpayment?
Primarily I go off of experience. I've owned a lot of models several times in various conditions. From this I know that when I go to sell them which ones have people been attracted to and which have been harder to sell. Over and over again I am reminded that quality sells itself. I am a horrible salesman with no gift of convincing people what they should or shouldn't buy. I'd rather buy good quality things that way I know the watches can speak for themselves.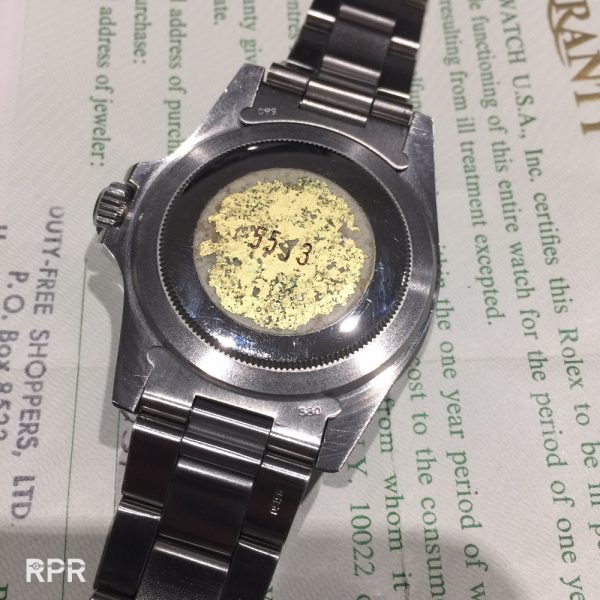 # Which features are your core collection criteria, year, model, style, complication, material or …?
I like new old stock. Box papers original stickers. Not sure why. I started with one now I have more than one of each model. The only hard part about this collection is finding more.
# Should a collector always strive for a 100% original vintage watch or are periodically correct but not- authentic-to-watch parts allowed?
I am not a purist in the sense. I always like when people have peculiar or strange collections. King Midas', bubble backs, jeweled watches etc. I find it fascinating why people collect particular pieces despite their relative unpopularity. I like this because it shows their passion and personal interests. Many of the?collections I'm thinking of have watches that are so rare probably the only one known. But as I have been told many times by my father "rare does not mean desirable!" Well I say who cares.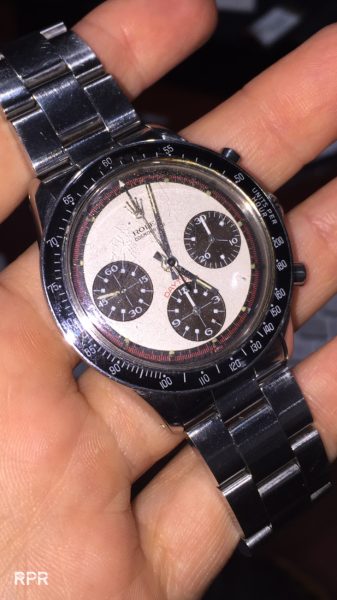 # Which brand met/exceeded your expectations in terms of creating a true vintage watch identity? Which brand could have done better in terms of creating a true vintage watch identity?
Of course Rolex and Patek Philippe are incredible brands which consume a large portion of the collectibility market but both brands have done much to embrace their past. Other brands like IWC and Heuer truly go after this 'heritage' market. Not sure which is better but at the end of the day I usually have a Rolex or Patek on.
# Which brand is the dark horse at the moment, having potential to gain collector's interest in the near future?
FP Journe is an amazing that produces a relatively small group of watches yearly. A modern watch with a subtle appreciation for vintage colors and design.
# Which contemporary watch models have the potential to become the classics of tomorrow?
This is always a topic of discussion. People ask me "which is the next Steve McQueen Explorer?" I tell them you'll run out of money buying all the Cellini's in the world.
# Do you expect a shift in collecting vintage watches towards less rare models, given the high prices the extraordinary examples fetch at auctions?
Yes of course. As extraordinary examples remain completely unaffordable and substantial amount of new and young collectors enter the market we will continue to see an uptick in less rare watches.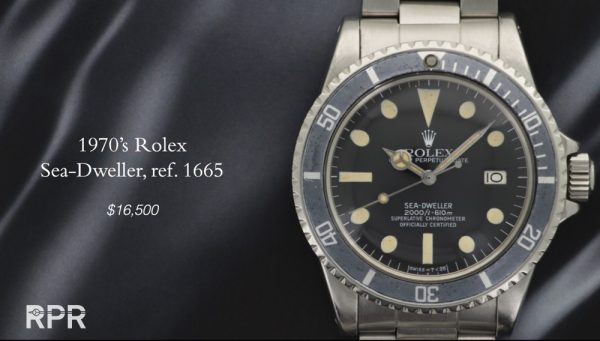 # Do you think collecting vintage watches has become a bubble of ever increasing prices that will burst one day?
I started doing this full time 2 months before the major financial crash in 2008. Saw vintage watches at a high point, drop sharply and then come up past the level of previous highs. Markets are cyclical but in the end I am confident in a very long future for vintage wristwatches.
# The word passion is used frequently in the vintage watch community to mark a common driver to collect. Isn't this word misused too often nowadays and collecting has become a cold hard cash business?
No I don't believe that's the case. Passion is an important word to describe why most of us gravitate to watches. It is a word that encompasses our interest in these  objects but also the emotions, the relationships and the stories we have because of them.
# What is your view on the development of the increasing number fake vintage watches that are almost impossible to detect with only the eye?
This a frightening thing that we will constantly have to deal with from here on out. As the values of vintage watches remain high and technologies become increasingly more developed we will see an influx of fake watches in the market. I think this goes back to making relationships and buying from people who are trustworthy.
# How would you compare vintage car collecting with vintage watch collecting? What are the differences and similarities?
There is a lot of comparisons made between these two however I think some of them are made by watch people trying to get car collectors to buy watches. There is no doubt some guys like cars and some like watches and some like both. We as guys are limited in what we can buy for ourselves and enjoy. Personally watches are my choice. Maybe that's just because I can't drive a manual car.
# The art world resembles a meritocracy where talent eventually is achieves the highest status. Do you see any similarities compared to the vintage watch world?
No not really. And truthfully I don't necessarily think talent in art necessarily achieves the highest status. Let's not forget that branding in watches is most important. Brands like Rolex have done a lot of work to ensure people will continually invest in their watches. Do you know how hard it is to sell a vintage Corum? In art, galleries, collector's and most importantly public institutions like museums create and preserve status.
# Two events are organised at the same time: a classic car fair displaying some of the rarest vintage cars out there and a vintage watch fair showing some of the most complicated watches ever made. Which event will you attend and why?
For sure a watch show! When I walk around Pebble Beach during car week I am astounded by the cars there. But when you don't know what your looking at they all seem cool. But with collectible cars unlike watches you see cars that are completely brand new but still have the original VIN number so it is somehow accepted in the market. I just can't understand that. I like vintage because it shows the history, the patina, the results of earths elements. That's what I like about it.
# If you could travel back in time, who would you choose to have lunch with: Hans Wilsdorf or Antoni Patek & Adrien Philippe?
I've never been into dressing up. I'd probably call in sick.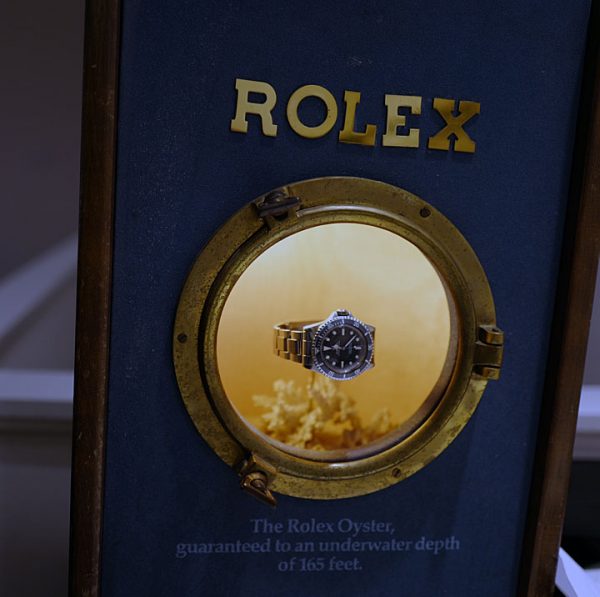 # What is your golden tip for novice collectors?
Buy what you like from people you like. There are too many good people in the watch business to give your money to than someone who doesn't care about you or your passion.
Check out all the trusted vintage Rolex Justin has for sale at RPM by following this link…