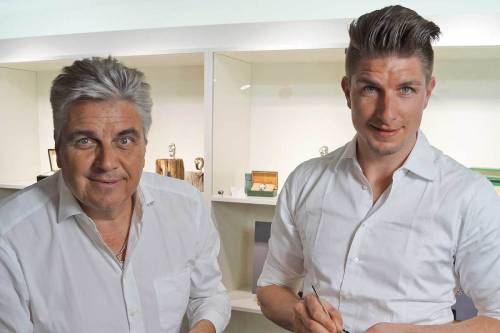 Watch Ahead
www.watchahead.de
+49 175 574 1829
WatchAhead
Alexander Prokopczuk
Seestraße 8, 83700 Rottach-Egern, Germany

Ust.-ID.Nr. DE301864390
St.-Nr.: 203/259/61016
We are vintage watch fanatics! As an international dealer of the rarest, as well as most beautiful and precious timepieces from Rolex and Patek Philippe, we will give you a comprehensive service you can trust. As connoisseurs of the best vintage watches, we search, choose and globally evaluate for you – whether in auctions, fairs, exhibitions or private meetings.
We're proud to offer you some of the nicest, finest and rarest vintage watches from Rolex and Patek Philippe. Our passion and dedication to watches gives us the expertise you can trust. WatchAhead concentrates especially on sports models, beginning from the 1960's to the 2000's. Our motto is to offer you the "best vintage watches" from Rolex and Patek Philippe. In case you can't find what you're looking for, please feel free to contact us at hello@watchahead.de
Doesn't matter if you are a passionate collector or see the vintage watch world as a investment opportunity – through our profound knowledge and enormous network, we are able to locate the best and nicest vintage timepieces for you. We take on the entire buying and selling process with professional commitment. Communication as well as the whole process is trustworthy and discreet.
Alexander & Dieter Prokopczuk
anemptytextlline

available

anemptytextlline

available

anemptytextlline

available

anemptytextlline

available

anemptytextlline

available